---
"It's a Grand Night for Singing!"
The COMPLETE October 16 Concert stream video is now available for your listening pleasure! The fifteen minutes missing from Saturday's stream have been restored. Click the graphic below to go to our stream page and click the player. You can download the full program as well.

---
TO OUR FRIENDS, PATRONS AND MEMBERS
Thank you for your loyalty and support!
You don't need to wait for Colorado Gives Day to support the Chorale!
Recurring and one-time donations may be made at any time by clicking on the Donate now! logo below.
You may choose to donate on a weekly, monthly, quarterly or yearly schedule.
Please click on the "Donate Now" button below and choose how you would like to give.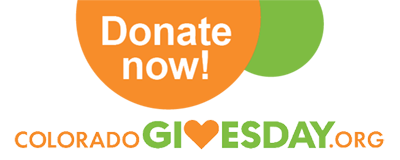 If you would prefer to donate by check, please make payable to CCC and notate "Donation," then mail to
Cherry Creek Chorale, PO Box 3272, Greenwood Village,CO 80155
Sincerely
The Cherry Creek Chorale Board, Staff and Singers
---
---
The Cherry Creek Chorale has released a three-part video collection of gems from past concerts and four new performances by the Chorale and the CherryTones, in combinations of live and virtual singers.
View these segments by clicking any of the small thumbnails on the left.
We have a large collection of concert and other videos prepared for your enjoyment. Click the button below. 
---
Don't Forget Debi!

Debi Simons is continuing her work, writing informative historical and literary (but definitely not boring) essays about our concert selections. Click on the banner above to visit her home page and watch an introductory video explaining what she does and how her site works.
 New essays are added regularly in the weeks before each of our concert sets. If you'd like to read what she's saying about our upcoming performances, click the button below. 
---