---
Tagawa Gardens has revived its fundraising gift cards! 
The Chorale will receive 15% of all card sales regardless of denomination! This is a great way to fundraise for the Chorale.   If you're not familiar with the gift cards, you can contact Paula Rokicki at robertandpaularokicki@comcast.net.   Remember that Tagawa offers not only gardening supplies and indoor and outdoor plants, but outdoor furniture, pillows, cat and bird supplies, fountains, mulch and a lot more. Mother's day gifts are a great way to support the chorale too.  For complete information and instructions, click HERE.
---

Coming in May! "'S Wonderful!"
The Cherry Creek Chorale celebrates the emergence of new growth and promising future in a three-part video collection of gems from past concerts and four new performances by the Chorale and the CherryTones in a combination of live and virtual singers.
---
TO OUR FRIENDS, PATRONS AND MEMBERS
Thank you for your loyalty and support on

Colorado Gives Day 2020
You don't need to wait for Colorado Gives Day to support the Chorale!
Recurring and one-time donations may be made at any time through COLORADOGIVES.ORG
You may choose to donate on a weekly, monthly, quarterly or yearly schedule.
Please click on the "Donate Now" button below and choose how you would like to give.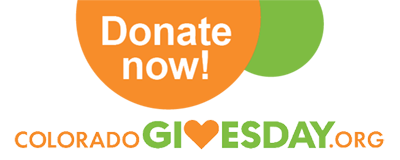 If you would prefer to donate by check, please make payable to CCC and notate "Donation," then mail to
Cherry Creek Chorale, PO Box 3272, Greenwood Village,CO 80155
Sincerely
The Cherry Creek Chorale Board, Staff and Singers
---
We have a large collection of concert and other videos prepared for your enjoyment. Click the button below. 
---
Just so you know…

Debi Simons is still writing as we weather this hiatus!  Clicking the graphic above will take you directly to her "Behind the Music" website, where you'll find a lot to learn and enjoy. 
If you're not familiar with what she does, click the graphic anyway and find out. We think you'll go back for more.
---